3.2 SUSTAINABLE OPPORTUNITIES AND CHALLENGES
The Pošta Slovenije Group is part of the international postal and logistics sector. It is facing major changes that open numerous opportunities and present risks in connection with social responsibility and sustainable development. We classify key change factors in the wider environment in which we operate into the following four categories:
customer expectations,
technological changes,
new players in the sector, and
redefining cooperation.
Values, our way of life and thus operations and the expectations of customers – both legal entities and individuals – are changing. The most pronounced is the trend of individualisation, i.e. the adaptation of services and goods to the wishes of the individual, which requires greater flexibility, while the pace of changes is rapid.
The sector is witness to an increasing level of specialisation and lean organisational networks, through which existing and new players are responding to market opportunities. New business models are emerging that are based on the philosophy of 'sharing' and circularity.
The environmental footprint of logistics has become an important global topic, as the sector is energy intensive, meaning that our contribution to greenhouse gas emissions is not negligible. Green issues are becoming an important element of the logistics strategies of numerous companies.
Change factors also include demographic changes and regional population patterns, as the trend of urbanisation continues. New generations are entering the labour market, bringing with them new demands for change that must be coordinated with the existing (ageing) demographic structure of employees. The management of relations with employees is therefore a priority area.
The Pošta Slovenije Group is part of the national and global environment subject to rapid and comprehensive changes that affect both personal life and business. The Pošta Slovenije Group's decisions and activities also affect society and the environment. We therefore are and will continue to be proactive in identifying and analysing changes, and understanding their impact on our operations.
Figure 4: Sustainable opportunities and challenges for the Pošta Slovenije Group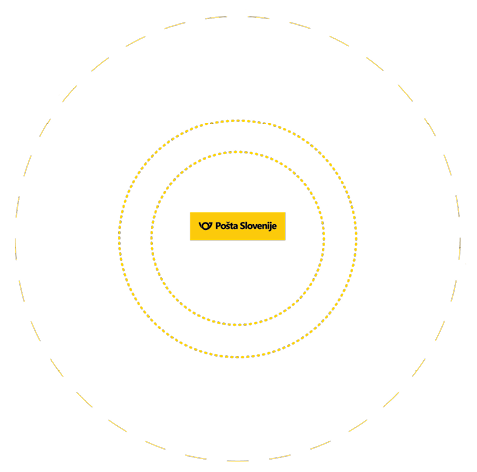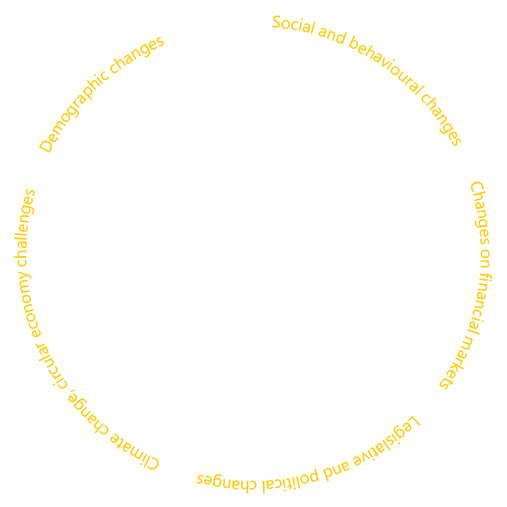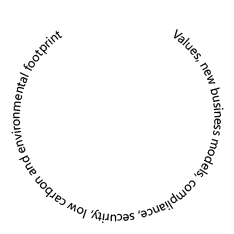 Increasingly greaterexpectations of customers
New players in the sector